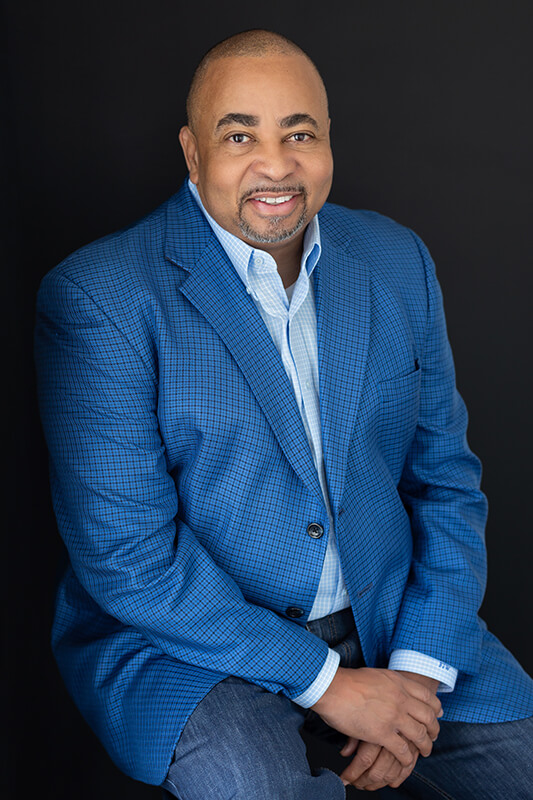 Meet Frank
Frank Williams is a native of Milwaukee, Wisconsin. He currently resides in Madison, Alabama with his family. He is a devoted father of two wonderful children, Anastasia and Frank Jr.
After completing his academic endeavors, Mr. Williams joined the United States Army to serve his country. Following Mr. Williams' military career, he took a sales position at a car dealership. After three years of outstanding sales volume, he was given his first management position, and throughout his over 30 years of automotive experience, he has always exceeded expectations. Mr. Williams is currently the general manager and operating partner of Landers McLarty Dodge Chrysler Jeep Ram, Subaru, and Fiat in Huntsville, Alabama, and Subaru of Gallatin in Gallatin, Tennessee. Mr. Williams' dealerships are regularly ranked among the top dealerships in the country.
Frank's philosophy has always been about giving back to the community and its people through partnerships, sponsorships, and community involvement. Executive Achievements
Executive Manager over Mercedes-Benz, Nissan, Dodge, Chrysler, Jeep, Ram, Subaru, Fiat and four used car departments
Exec. Mgr 15 months; managed 250 employees

#1 Subaru store in Alabama for 9 years
#1 Nissan store in Alabama
#1 Dodge store in Alabama
#1 Fiat store in Alabama for 6 years

Managing Partner for Dodge, Chrysler, Jeep, Ram for 11 years; Subaru for 11 years; Fiat for 7 years; Alfa Romeo for 3 years
DCJ #1 in Alabama 10 years running
Top 100 Chrysler dealer in US 6 years running
While Executive Manager, Nissan store became #1 in the state Professional Accomplishments
First minority General Manager in the RML Automotive Group
Most diverse management staff in the RML Automotive Group
Improved Mercedes-Benz in corporate market compliance
Maintained profitability in all stores
Received Southeastern Business Center 2011, 2012, 2013, 2014, 2017, and 2018 Century Club Leaders Award
Penstar Club 5 years (DCJ)
Stellar Care Award 6 years (Subaru)
Customer Community Commitment Winner (Subaru)
DealerRater Consumer Satisfaction Award 6 years running (Subaru)
DealerRater Dealer of the Year Award 6 years running (Subaru and DCJR)
Named #1 Dealership in Alabama for the past 6 years (DCJR and Subaru)
Customer-First Winner (DCJ) Family & Community
Active community Board Member for the Boys and Girls Club of Alabama
Membership and Vice Chair for ChamberOn
Chair for Huntsville Chamber
Daughter is a graduate of the University of Alabama in Huntsville and University of Tennessee
Son is a graduate from Madison Academy and UNA
Worked closely on numerous projects with the Mayor of Madison and the Mayor of Huntsville
Board Member of:

Huntsville Chamber
Rotary Club
YMCA
Botanical Gardens
Ability Plus
Huntsville/Madison County Boys & Girls Club
Community Foundation BOD